A study released in October, 2017 conducted by the researchers at the Feinberg School of Medicine at Northwestern University recently tested the effects of light therapy on patients with moderate bipolar disorder. Half of the patients were exposed to bright light therapy while the placebo group was exposed to dim red light. The trial study ran from 4-6 weeks and the results were very promising for treating symptoms of Bipolar Disorder.
According to psychiatrist Dorothy Sit, 68% of patients treated with bright light therapy "achieved remission of depression." During the study light therapy was administered between noon and 2:30pm for only 15 minutes per session.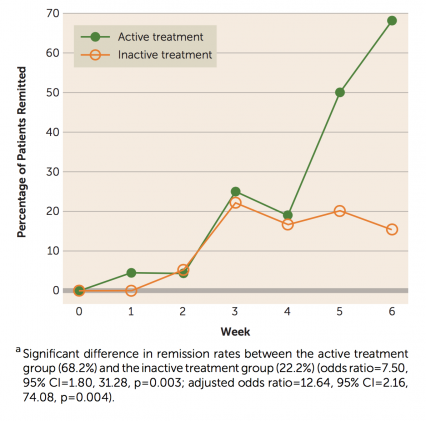 "Effective treatments for bipolar depression are very limited… This gives us a new treatment option for bipolar patients that we know gets us a robust response within four to six weeks." – Dr. Dorothy Sit, associate professor of psychiatry and behavioral sciences at Northwestern University Feinberg School of Medicine
Patients experienced minimal side effects and no one experienced mania or hypomania. Similar positive results to light therapy treatment have been cited in studies for non-seasonal depression and depression during pregnancy.
The Feel Bright Light is the world's smallest, most convenient light therapy device. It delivers light at the most effective treatment angle, above the eyes. Available with free shipping and a no-hassle, 30 day money back guarantee. Learn more about it here.
While this study is very promising for biplolar treatments, anyone suffering from Bipolar Disorder should consult their physician before starting light therapy treatment.
Reference: https://news.northwestern.edu/stories/2017/october/bright-light-therapy-at-midday-helped-patients-with-bipolar-disorder/